EASI: EQUAL ACCESS TO SOFTWARE & INFORMATION
PEOPLE NOT TECHNOLOGY
EASI is a non-profit organization, committed to the belief that students and professionals with disabilities have the same right to access information technology as everyone else.
Join the EASI E-mail Announcement Listserv to Keep UP on What's Next!
EASI belatedly joins twitter
You will be able to locate us under the twitter name, @easi_it. Previously we did have a an unused twitter account as easicc and that will be removed very soon. Our thought is that our new name easi_it stands for EASI (Equal Access to Software and Information plus IT) (information technology). This platform provides us with another way to disseminate up-to-date information about accessible information technology. Meet you soon in Twitter.
the $9 CHIP computer
This is extracted from the NPR broadcast January 21
The first Mac computer which came out in 1984, cost nearly $2,500, and now the $9 CHIP computer is only $9, has 4 gigabytes of storage and fits in the palm of your hand. It can connect to Wi-Fi and has Bluetooth. you can also connect a keyboard, and mouse which are not included.
CHIP's Kickstarter campaign raised $2 million. The NPR report made no mention of its operating system or about its ability to work with assistive applications.
Social Inclusion, Volume 3, Issue 6: "Inclusive Technologies and Learning"
This issue of the Social Inclusion journal has valuable information on universal design containing 7 articles that are relevant for education and students with disabilities.
Table of Contents:
Inclusive Technologies an d Learning: Research, Practice and Policy by Don Passey
A Black Swan in a Sea of White Noise: Using Technology-Enhanced Learning to Afford Educational Inclusivity for Learners with Asperger's Syndrome by James McDowell
A Collaborative Action Research about Making Self-Advocacy Videos with People with Intellectual Disabilities Ann-Louise Davidson
Developing Inclusive Technical Capital beyond the Disabled Students' Allowance in England by Simon Hayhoe , Kris Roger , Sebastiaan Eldritch-Böersen and Linda Kelland
How Pedagogy 2.0 Can Foster Teacher Preparation and Community Building in Special Education by Elizabeth Hardman
The Potential of Digital Technologies for Transforming Informed Consent Practices with Children and Young People in Social Research by Sarah Parsons
Opening Doors or Slamming Them Shut? Online Learning Practices and Students with Disabilities by Sheryl Burgstahler
The 31st Annual International Technology and Persons with Disabilities Conference
the Manchester Grand Hyatt Hotel in San Diego, California, March 21 to 26, 2016
ICCHP 2016 July 13 - 15 2016
University of Linz, Altenbergerstr. Austria. The Call for Contribution for ICCHP 2016 is open!
Download the call as .pdf or .txt
EASI Webinars and Courses
EASI resources provide up-to-date information about how institutions can create and maintain system-wide IT facilities that will be accessible for all of its members whether students, faculty or guests. EASI Webinars and Courses themselves use applications that are accessible to users of adaptive technologies.
EASI Webinars
EASI provides several Webinars each month on topics related to the accessibility of accessible information technology. Many cover the accessibility of Web sites, the accessibility of commercial software, legislation related to accessibility and almost anything of interest to users of adaptive technologies or trainers of these technologies.
Many of the Webinars are free. Others provide more in-depth information about or training on the use of such applications. These are fee-based Webinar series.
Two EASI Courses Starting on January 18, 2016
Everyone completing one of these month-long courses will receive documentation verifying their completion. Those completing any 5 of these courses will earn the Certificate in Accessible Information Technology which EASI provides in conjunction with the University of Southern Maine.
Barrier-free E-learning course in March
(This course uses the text Making Online Teaching Accessible. There is a description of this book further down this page.)
EASI courses are created to be fully accessible to participants with disabilities, and the instructors either use adaptive applications or are professionals who support adaptive technology.
EASI Annual Webinar Membership Program
EASI has 2 membership programs: one for individuals and another for institutions. These annual memberships provide free access to all the fee-based Webinars for a full year, free access to an archive of selected Webinar recordings from 3 previous years and a discount to all the EASI courses. At a time when budgets are being cut for training and for travel to conferences, these memberships can fill the void.
Read about and register online for the annual membership program
Dick Banks Memorial Scholarship for EASI Webinars and Courses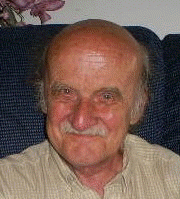 This scholarship provides people who are unable to procure other financing, with registrations to either the fee-based Webinar series or to the EASI online courses. While EASI relies on fees to support our work, nevertheless, we want to share these resources as broadly as possible.
For those who did not know our valued friend, Dick Banks, he was passionate about accessible information technology and eager to get others as committed to the cause as he was.
Read about and apply for the Dick Banks Memorial Scholarship
---
Selections from the Archive of EASI Previous Webinars
This page will rotate periodically through the archive of previous Webinars provided by EASI. Check here
EASI Webinar: Using Web Technology for Distribution of Accessible Course Materials Online
Presenter: Misty Patinelli, MA
Wake Technical Community College
View the slides from the Webinar
Note that EASI Annual Members have free access to all fee-based Webinars, 2-3 years of Webinar archives and a discount on EASI, month-long Courses .
---
About EASI
EASI's mission is to serve as a resource by providing information and guidance in the area of access-to-information technologies by individuals with disabilities. We stay informed about developments and advancements within the adaptive computer technology field and spread that information to colleges, universities, K-12 schools, libraries and into the workplace.
EASI disseminates know-how about accessible information technology through online courses that can lead to the Certificate in Accessible Information Technology and through frequent both free and fee-based Webinars. EASI courses and Webinars are provided in an accessible format, and its instructors and presenters either are users of adaptive technology or are professional staff supporting adaptive technologies.
Contact EASI
EASI
PO Box 818
Lake Forest CA 92608
Send Mail to EASI info@easi.cc