EASI: EQUAL ACCESS TO SOFTWARE & INFORMATION
PEOPLE NOT TECHNOLOGY
EASI is a non-profit organization, committed to the belief that students and professionals with disabilities have the same right to access information technology as everyone else.
Join the EASI E-mail Announcement Listserv to Keep UP on What's Next!
Blind Bargains leads the way on information harvested from the CSUN Conference
They have several interviews from vendors, with more to come, followed by a wrap-up Blind Bargains Qast. A special edition this year is that written transcripts are provided for all the interviews. There will be more retrospectives and presentation summaries and outlines to come:

Read more @ http://bit.ly/2GlGnMQ
(extracted from DO-IT News MARCH 2018)
"The AccessComputing team conducted a nation-wide survey on teaching accessibility. The goal of the survey was to learn who is teaching accessibility, what they are teaching, and what barriers faculty see to teaching about accessibility."
Special Olympics 2018 in Seattle
Seattle will host the 50th annual Special Olympics USA Games from July 1 – 6, 2018. It will be the biggest sporting event to hit Seattle in more than 25 years—Two  Ambassadors share their personal experiences with the Special Olympics.
Raising the Floor
 In the GPII DeveloperSpace FIND accessible components for your solution. We have more than 700 components to make your solution more accessible. And you can search components by user needs, technologies, license, and how it helps users. 
Visit Raising the Floor home page
Speech2RTT is an Android application that enables people who are deaf, hard of hearing, and non-verbal to communicate with anyone
Speech2RTT is an Android application that enables people who are deaf, hard of hearing, and non-verbal to communicate with anyone – using their Android smart phone or tablet. It works over cellular networks and for Wi-Fi calling. Speech2RTT captions, and then streams, the text of what is being said, in real-time, between individuals. If a user cannot speak, or opts not to speak, they can type what they want to say in real-time. Speech2RTT® accommodates users in 96 countries speaking any one of 68 languages. Communications are 100% private. No communications assistants (CAs) are involved. No limits are imposed on the length of communications. Speech2RTT offers free RTT communications, even internationally. Best of all, it is being offered at no cost until July 1, 2018, at which time there will be a small yearly charge assessed."
Enables people who are deaf, hard of hearing, and non-verbal to communicate with anyone – using their Android smart phone or tablet;
Works over all cellular networks, worldwide;
Transcribes speech to text, in real-time, in 68 languages
Fast communications: less than 300 ms latency streaming from one device to another;
Steve Jacobs: IDEAL Group, Inc. | Apps4Android, Inc. | Inftyreader Group, Inc. is responsible for leading the creation of this Android App
EASI Webinars and Courses
EASI resources provide up-to-date information about how institutions can create and maintain system-wide IT facilities that will be accessible for all of its members whether students, faculty or guests. EASI Webinars and Courses themselves use applications that are accessible to users of adaptive technologies.
EASI Webinars
EASI provides several Webinars each month on topics related to the accessibility of accessible information technology. Many cover the accessibility of Web sites, the accessibility of commercial software, legislation related to accessibility and almost anything of interest to users of adaptive technologies or trainers of these technologies.
Many of the Webinars are free. Others provide more in-depth information about or training on the use of such applications. These are fee-based Webinar series.
The Basics of PDF Remediation: a fee-based 4-part series
Presenter: Karen McCall, M.Ed.
April 3, 10, 17 and 2 at 11 Pacific, Noon Mountain, 1 Central or 3 Eastern
Read about this and other webinars
EASI Course Starting on May 7, 2018
Everyone completing one of these month-long courses will receive documentation verifying their completion. Those completing any 5 of these courses will earn the Certificate in Accessible Information Technology which EASI provides in conjunction with the University of Southern Maine.
EASI Annual Webinar Membership Program
EASI has 2 membership programs: one for individuals and another for institutions. These annual memberships provide free access to all the fee-based Webinars for a full year, free access to an archive of selected Webinar recordings from 3 previous years and a discount to all the EASI courses. At a time when budgets are being cut for training and for travel to conferences, these memberships can fill the void.
Read about and register online for the annual membership program
Dick Banks Memorial Scholarship for EASI Webinars and Courses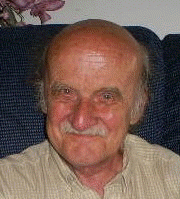 This scholarship provides people who are unable to procure other financing, with registrations to either the fee-based Webinar series or to the EASI online courses. While EASI relies on fees to support our work, nevertheless, we want to share these resources as broadly as possible.
For those who did not know our valued friend, Dick Banks, he was passionate about accessible information technology and eager to get others as committed to the cause as he was.
Read about and apply for the Dick Banks Memorial Scholarship
---
This page will rotate periodically through the archive of previous Webinars provided by EASI. Check here
EASI Free Webinar: CADET, a Free Tool to Make Captions and Audio Description for Multimedia
This tool was created by National Center for Accessible Media
Presenters: Geoff Freed, Bryan Gould
View the slides from the cadet webinar
---
Read about EASI Annual Membership
---
About EASI
EASI's mission is to serve as a resource by providing information and guidance in the area of access-to-information technologies by individuals with disabilities. We stay informed about developments and advancements within the adaptive computer technology field and spread that information to colleges, universities, K-12 schools, libraries and into the workplace.
EASI disseminates know-how about accessible information technology through online courses that can lead to the Certificate in Accessible Information Technology and through frequent both free and fee-based Webinars. EASI courses and Webinars are provided in an accessible format, and its instructors and presenters either are users of adaptive technology or are professional staff supporting adaptive technologies.
Contact EASI
EASI
PO Box 818
Lake Forest CA 92608
Send Mail to EASI info@easi.cc